latest news
18.09.2007
EddieVedder,Stars, KevinDrew,Dropkick Murphys,Apocalyptica,BWO, Hans Martin,Poodles, Peter Jöback,Mark Knopfler, and Edwyn Collins.
11.09.2007
KT Tunstall,Patrick Watson, West Kanye,Super Furry Animals,Linda Thompson,
Patti Scialfa, H.I.M.,50 Cent, James Blunt,Status Quo, Curt Haagers,Diana Krall.
04.09.2007
Jens Lekman,Hanoi Rocks, Governor Andy,Hard-Fi, Epica,Deep Purple,Iced Earth, Black Francis
29.08.2007
Amorphis,Povel Ramel, Buckaroos, Maqnu Chao, Ben Harper, Ringo Starr, Torsson,Timo Räisänen , Saybia,Nils Landgren, Los Campesinos

22.08.2007
M.I.A.,Rilo Kiley, Lars Demian,Paul Simon, Kula Shaker,Diamond Head, Moneybrother, New Pornographers, Cedermark Roland, Janne Bark,Richard Hawley,
14.08.2007
Euros Childs,Diamond Head, Twista,Architecture In Helsinki
07.08.2007
Public Enemy, Coral, Abalone Dots, Ratt, Entourage, Boyz N Da Hood, Still Remains, Öst Inger/ Persbrandt
31.07.2007
Korn, Common, Simpsons movie. Mario
24.07.2007
Cribs, Prince Planet earth 2007 (Digipack), Thrills, Sum 41
17.07.2007
Prince, Garbage,Lethal Bizzle
and Gilkyson Eliza
10.07.2007
Efter sju år släpper nu Smashing Pumpkins en ny platta!
02.07.2007
Velvet Revolver
26.06.2007
Gör något bra för mänskligheten Make Some Noise, Campain to save Darfur
19.06.2007
White Stripes
13.06.2007
Traveling Wilburys ett måste för varje sann skiv musikälskare read more ...
Ryan Adams nya CD "Easy tiger" släpps 27 juni. De 100 första som förhandsbokar den får med en 3-spårs DVD singel med Ryan Adams utan extra kostnad.
Det räcker att säga Gessle - en svensk institution som blivit synonym med svensk sommar. Han har skrivit många snärtiga poplåtar genom åren och kreativiteten tycks aldrig sina. Nu kommer hans nya platta "En händig man".
06.06.2007
Nick Lowe är en artist med många bra album och låtar i bakfickan. En cool man som nu släpper ett nytt mycket efterlängat album med country, soul och rock.
30.05.2007 Veckans CD-nyheter..Paul McCartney har en karriär bakom sig som ytterst få kan matcha. Nu släpper han sitt 21:a soloalbum och visar än en gång vilken fin låtsnickare han är. 22.05.2007
Veckans godbitar..med bland annat Ozzy Osbourne read more...
08.05.2007
Godbitar från denna veckas CD-släpp
30.04.2007
Det är inte varje dag - eller varje år heller för den delen - som legendariska Rush släpper nytt material. 2007 är dock ett sådant år och nu släpps den efterlängtade "Snakes & arrows".
Tester högtalare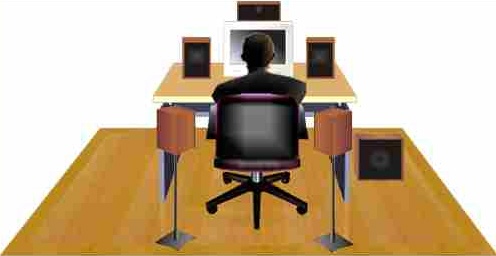 Saxade tester från div. svensk och utländsk fackliteratur..